A brochure that helped project our message better to land 12 projects ahead of sixty competitors.
Adebola Odu-Onikosi is an entrepreneur in the engineering and environmental fields of the oil & gas, energy, and manufacturing industries in West Africa. He oversees the management of EnvironQuest, Habrams Energy, and Adierr Project Services.
As part of the business development drive for these companies, he sought a content writer with an international outlook to boost the success of his sales and marketing campaigns. He tells of his experience…
The quest to connect:
"Like other business owners and leaders, I knew what was required to get to our target audience, but didn't quite know how. We needed an expert communications consultant to help us develop the right tools to achieve the desired results.
We were looking for a writer who could understand our business goals and mirror the expectations of our target clientele to grow our business."
The bridge we needed:
"We were pleased to find David via Google as the right person for the job, seeing his background as an engineer plus marketing knowledge. He undertook research of our industry to find 'links' to the market and the best approach to take.
---
Here are text samples from the brochure designed by Charisma Creations…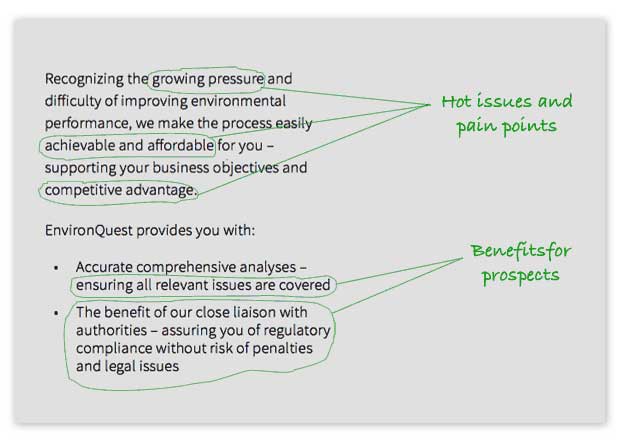 ---
The results – ahead of 60 other companies with 12 projects landed
"The outcome was amazing. We got the edge over 60 other companies bidding for the work. Our target audience had clearly got deep insight into the benefits we offered. The spiral effect led to 12 projects in the first year, plus some significant multi-year contracts.
Clients and partners from Britain and Africa have made complimentary comments on our marketing material and asked who wrote it."
Looking ahead for strong business growth
"It would be true to say that David has brought us great business value and enhanced our brand by helping to project our message better and enhance competitive edge.
We have worked with David for several years now, and have growing confidence that he will always deliver. His work is top notch and complements well with our designer. It is professional, clear, and resonates with our clients.
We are glad to refer other people to him."
---
Read another case study about a client who got 20 times the enquiries off their website
If you'd like to get your brochure or website revamped to generate better business results, feel free to contact me